Tale of Swords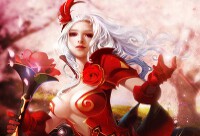 Images of Tale of Swords
Related
Tale of Swords
Tale of Swords
Play Online on Computer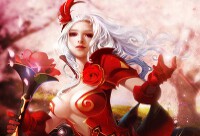 INFORMATION ABOUT THIS GAME:
GAME NAME: Tale of Swords
ORIGINAL GAME NAME: Sword Saga
RELATED CATEGORIES:
Multiplayer
Game Description »
In this incredible game of heroes, you can fight alongside their mercenaries friends! Choose between being a warrior, mage or shooter. Fight for the peace of their homeland and make the edge of the continent of war. Different from all the other games, this great game has unlimited abilities combinations. The way the player arranges his troops is extremely important, decide the difference between winning and losing. Can not wait to play this amazing game completely free with a mysterious plot captivates and superb graphics. Play here and now!
- - - - - - - - - - - - - - - - - - - - - - - - - - - - - - - -
---
On this site with Panda always at your side, you will only find games, it is in our perspective the best site worldwide in the promotion of productions of different technology creative companies from all over the world. One of the oldest sites for online fun, founded in the year 2000, is also one of the largest in the world, being almost 20 years adding games every week. It was originally developed in Portuguese, it was later translated into four other languages: ENGLISH, Spanish, French and German. Initially had only, games for PC computer with flash technology and later we were the first in the world to add also free games for mobile devices, first with applications to download, both for Android and for iOS , iPhone and iPad, and then to play online without downloading apps on smartphone (mobile / cell phone) and tablet. For total satisfaction of our visitors and provide them with the best user experience, and like everyone else, we will always try to achieve the greatest success possible.
---
Please make stop AdBlock to continue visiting the best games site in the world. All advertising on the site is from Google, 100% safe and easy to identify.
Have you already paused AdBlock for this site?
Reload this page.